When I first came into Plymouth, I had a hard time figuring out what I wanted to study. When I was working on figuring out what I wanted to go to school for I had trouble picking between Meteorology, Environmental Science and Astronomy for a major. It was a very difficult decision to choose but I ultimately came to Plymouth for Meteorology because I liked the program and I loved the location of Plymouth State. I started the program and fell in love with the classes. However it wasn't until Junior year where I felt that there was something missing in my program. Whenever we talked about the changed that are affecting the weather and climate, we wouldn't go into detail about how that is affecting the earth, it would only be focused on the atmosphere. I was also interested in how the planet is being affected by these changes in climate and thought it would be good to learn more about that.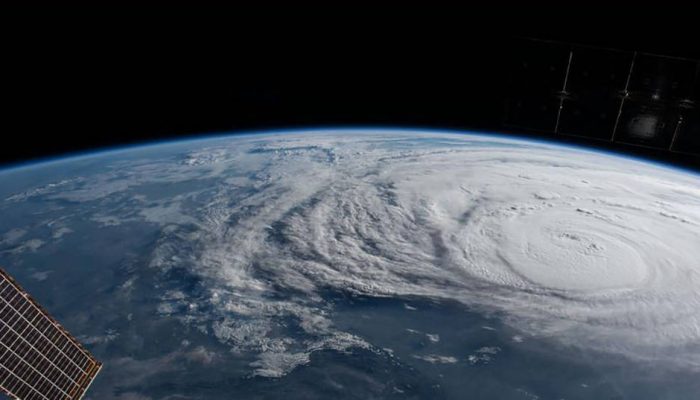 I discovered the Interdisciplinary program through my father. I had expressed to him that I felt there was a missing part to my degree and I thought that I wanted to learn more. He told me that I could "create" my own major and when I found out about the program I went to the Interdisciplinary office to talk about what classes I could take and what my new degree would be.
When I took IDS intro, I discovered the world of interdisciplinary studies. Not only did I begin my Personal Learning Network and research into my interests but I was also about to talk to my advisors and figure out which courses I would take that would allow me to combine the sciences of Meteorology and Environmental Science since I was interested in both of them. The result was my new B.S in Atmospheric and Environmental Sciences which will allow me to learn how climate change is affecting different parts of the planet, why this is happening and what can be done to change our way of life so we do not suffer from the effects of climate change.
I thought it would be interesting to learn about all the components of our planet and it would help me to understand what is happening to our earth and what we can do to make a change in the future.
Throughout this semester I put a lot of my time into my research paper and applied project. I think that it is my crowning achievement and I have shared it with a lot of people so that they could understand what I have done with my degree. My parents didn't really understand why I switched to interdisciplinary studies at first and still didn't even understand it well until after i shared all my research with them and other people in my life. They are very interested in what I study which is understanding why climate change happens, what we can do to help prevent it and how we can change our way of life so that the effects of climate change won't affect us in a negative way.
I think the IDS program really opened my eyes to a new world of possibilities. It allowed me to create something that I love and allowed me to open my eyes to more than one discipline so that I can help to solve the scientific problems that have affected us on our planet and it has allowed me to become more motivated in helping people that are affected by the changes from our climate in the future. I hope that if people are interested in climate change sciences, that they will consider the interdisciplinary studies program because it will allow them to understand their passion on a whole new level. The one thing I have taken out of being part of this program is that anything is possible and you should never be limited to one discipline if you have a passion for multiple subjects.